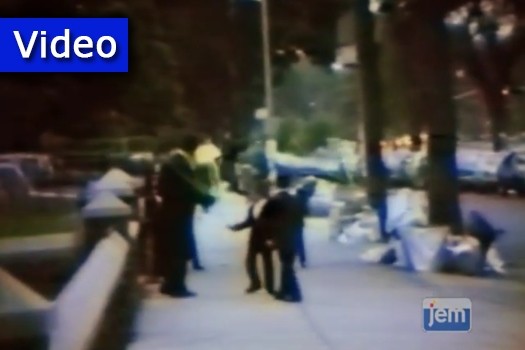 A video of rare footage showing the Rebbe as he walks to and from the Chabad library next door to 770 in 1985 was recently obtained by JEM, who edited and released it for the community to view. One of the children seen in the footage is Rabbi Mendy Krinsky, who narrates the video.
Beginning in the early '80s, the Rebbe would spend Shabbos with the Rebbetzin in the library. There were just a few years when this occured, making this video very unique; this practice ended with the passing of the Rebbetzin.
In this clip, we see the Rebbe distributing coins to children before Shabbos. The boys were encouraged to use the last moments before the onset of Shabbos to give the coins to Tzedaka.
11 Sivan, 5745 – May 31, 1985