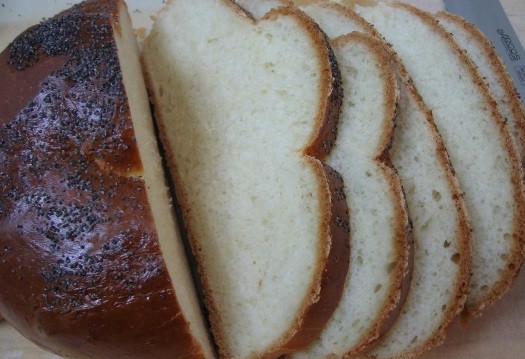 Have you ever wondered why the challahs we eat during the month of Tishrei are round? Yes I know it is much easier for the bakery to make round challahs than braided ones. However this is a minhag in Jewish communities for hundreds of years, and people didn't just do it out of convenience.
The Chasam Sofer (in Toras Moshe, mahadura tilisa, on Rosh Hashanah) explains there is a tremendous and indeed essential and fundamental difference between the braided ones to the round ones. The braided ones have a top and bottom or in other words a beginning and end. Yet the round ones don't have a beginning or an end.
Just like many of the other things we eat on Rosh Hashanah are a sign or to symbolize something, so too, a round challah symbolizes that the brochos that Hashem bless each and every one of us amongst and together with the entire Jewish people, should be unlimited, without an end.
This teaches us an important lesson: The Alter Rebbe explains the preciousness of a minhag (a mere custom). While there is a biblical commandment to rejoice on Sukkos, that rejoicing doesn't come close to the level of rejoicing by Simchas Beis Ha'shoei'va.
At the same token, the rejoicing by Simchas Beis Ha'Shoei'va which is rabbinic in nature pales in comparison to the level of rejoicing that is demonstrated by Simchas Torah, which is only a custom.
Yet it is the adherence to these customs that keeps the Jewish Nation strong.
Based on this I felt it is appropriate to mention a different but similar custom that we Chabad had in Russia, when it came to the challahs.
On Rosh Hashanah, the challah wasn't exactly round. The two ends had small cuts in them to form fingers. Than the right end was placed over the left end, to symbolize that kindness should cover up the strictness of judgment. Additionally, some challahs were made then or for Yom Kippur and /or Hoshana Rabba in the form of a ladder, symbolizing that our tefillos should ascend to the heavens,
So the next time you consider changing a custom, remember, there is deeper meaning to each of them.