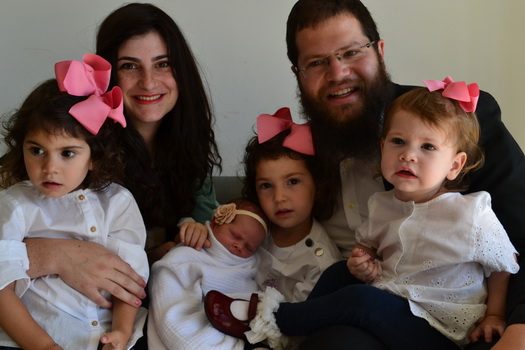 Dovid and Mushky (nee Sirota) Caytak and their family will soon be moving on Shlichus to the Westboro area of Ottawa, under the Head Shliach, Rabbi Dovid Hayes.
They have lived in Yerushalayim for the last few years, learning, teaching, hosting countless students and families, arranging classes, and giving towards the community. They are now going to be bringing the Yerushalayim energy with them to open up a Chabad House of their own in Westboro Ottawa.
There, they will be working to uplift and bring Yiddishkeit to the thousands of Jewish families that are living there.
From programs to minyanim, from meals to shiurim, Chabad of Westboro will be be providing all that is needed for Yiddishkeit in the area.
Both Dovid and Mushly grew up on Shlichus, and are now very excited to continue doing the Rebbe's work.
To contribute and help them start off their Shlichus, Click Here