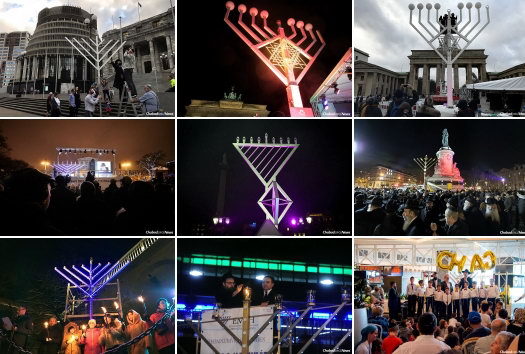 From Chabad.org:
Public menorahs are in the process of being lit all over the world as part of the Chabad-LubavitchChanukah campaign in more than 100 countries and territories, including all 50 U.S. states.
Some 15,000 oversized menorahs will be kindled in front of landmarks such as the White House, Mount Rushmore, the Eiffel Tower, the Brandenburg Gate and the Kremlin.
Chanukah began on the night of Tuesday, Dec. 12, and continues through Wednesday, Dec. 20. For information and events at Chabad centers around the world, visit: Chabad.org Chanukah.