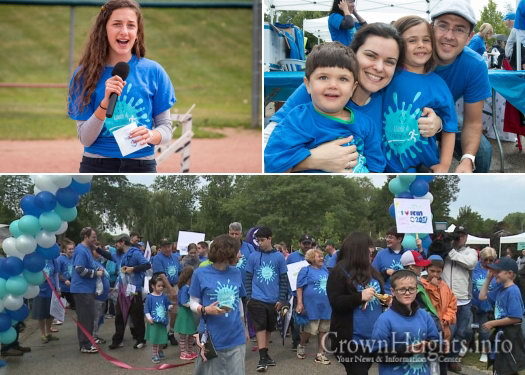 From Fox 6:
On a cool morning, Sunday, August 27th, people came together in Milwaukee to raise money for an organization that works to improve the lives of those with special needs.
Participants on Sunday morning gathered at Ellsworth Park in Bayside to raise awareness of The Friendship Circle.
"Just a wonderful organization," Sarah Banck said. "I think everybody needs to be a part of society — meaning included."
The goal of The Friendship Circle is to help those with special needs lead better and more fulfilling lives.
"Sometimes, while they may have a good school program that they're going to, they may have a therapist, sometimes they just need a friend. They just want a kid to hang out with and just be like regular kids. We provide teenage volunteers to visit the home of a child with special needs to hang out and be friends," Levi Stein director of The Friendship Circle said.
Click here to continue reading at Fox 6.