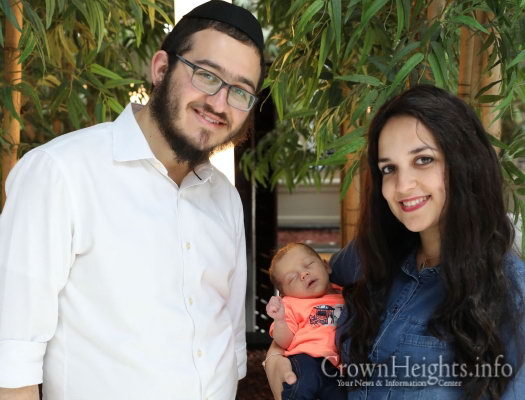 Rabbi Moshe Sasonkin and his wife, Mussie, are the children of Chabad Shluchim, so the idea for the couple to begin co-directing their own center at Kent State University in Ohio, came naturally.
From Cleveland Jewish News by Alyssa Schmitt:
My parents are Chabad shluchim (emissaries) since 1989," Moshe Sasonkin said. "And my wife, also following in her parents' footsteps, because her parents were Chabad shluchim. They are on campus as well. For her it's really a family tradition where she grew up in the campus life."
Before the couple found a location for the center at 452 E. Crain Ave. in Kent at the beginning of August, they invited students to Anshe Sfard-Revere Road Synagogue in Bath Township, where Moshe Sasonkin's father is rabbi, to get involved until the end of the summer semester.
"Chabad has its own unique type of style programming," he said. "(And) there's many students who have shown interest for Chabad."
College years are made up of defining moments for any student but it's easy to lose one's identity. Sasonkin said he believes students need to find their Jewish identity to help guide them as they advance through school.
"Not only is it important to follow tradition, it empowers them as well. It gives them an identity," he said. "It could really help their day-to-day life on campus because it gives them empowerment, it gives them pride. I mean, it's very important for someone at that age specifically to have that empowerment, to have that pride because this is a growth period of their life."
Pride helps when finding identity, but Sasonkin said it's the also the best approach when young Jews are faced with anti-Semitism on campus.
"There definitely is a vocal anti-Israel group on campus," he said. "I think empowering the Jews about their pride, about their heritage is a very good counter. When someone is proud that they're Jewish – the strong Jewish presence – it automatically fights the anti-Jewish or anti-Israel sentiment which is going around."
Sasonkin said they plan to partner with Kent State's Hillel during major holidays and occasional Shabbat dinners to create a community for Jewish students.