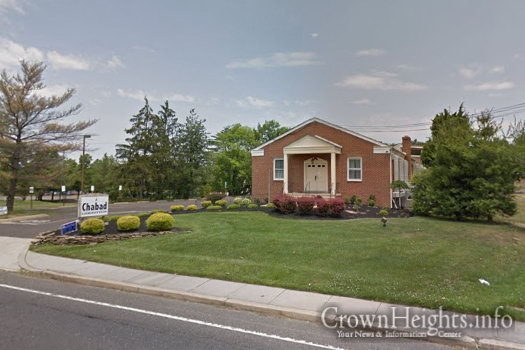 New Jersey Chabad Center to Double in Size
from the Jewish Exponent:
Rabbi Mendy Mangel can't explain why synagogue enrollment is generally declining throughout the country as fewer people seemingly maintain their Jewish identities. He only knows that the number of those he sees regularly at Chabad Lubavitch of Camden and Burlington Counties in Cherry Hill, N.J., keeps climbing.
It's climbing so quickly that the Chabad center has outgrown its space and needs to expand.
That's why construction is underway on a $2 million project. Originally expected to take five months, Mangel now concedes the job may not be finished until perhaps early 2018, meaning it will have to rent space at the nearby Katz JCC for High Holiday services.
Already, though, he's anticipating the moment he gets to conduct services and pray in the new facility, which will essentially be attached to the current one.
"I'm honored to be the rabbi of such an incredible congregation," Mangel said. "I feel enthused and really empowered by them. To see this many caring, giving, loving people, it humbles me to have this opportunity."
The organization will soon be taking on a new look.
"We're essentially doubling the size of the building," Mangel said. "What used to be the sanctuary will now become the kiddush room, and we're building another sanctuary.