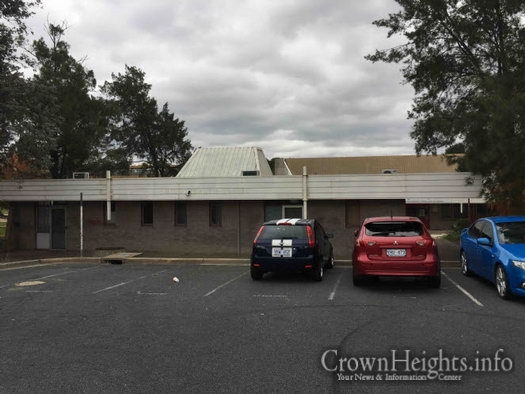 Chabad of Canberra, the Australian Capital Territory (ACT), has announced that it is expanding into a new additional building, which it will use to extend its communal, educational and humanitarian activities.
The building is located at Menkar Close Giralang and was formally the Giralang Medical Centre. The building has several well-appointed spaces with excellent amenities and is just metres from the Chabad ACT HQ on Gari Place Giralang.
This new property follows the successful purchase in September 2016 of the two community properties in Giralang that house the Chabad ACT Synagogue, Mikvaot, Childcare Centre, Preschool, Hebrew School, 'Goodness and Kindness', Library, Shop, commercial kosher kitchen, clothes bank, food bank, administration offices and counselling/tutoring rooms. These property purchases secured the long term viability and security of Chabad ACT and were previously owned by other interstate Jewish charities.
Chairperson of Chabad ACT Ltd Rabbi Shmueli Feldman said "The blessing of having another building just next door to our headquarters is monumental as it allows for the smooth progression of our busy community programs and activities that have been bursting at the seams in our existing facilities primarily due to the growing enrolments in Canberra's Jewish Preschool."
"With G-d's help this wonderful expansion will provide a further step in fulfilling the vision of an increasingly vibrant Jewish community in northern Canberra where the affordability of great housing is a fraction of the price of Bondi and Caulfield. Employment options in Canberra are also vast."
Chabad ACT is very appreciative of the collective efforts of The ACT Government, the Chief Minister, the Leader of the Opposition, and to all of its supporters, friends and members who have helped to make this dream a reality.