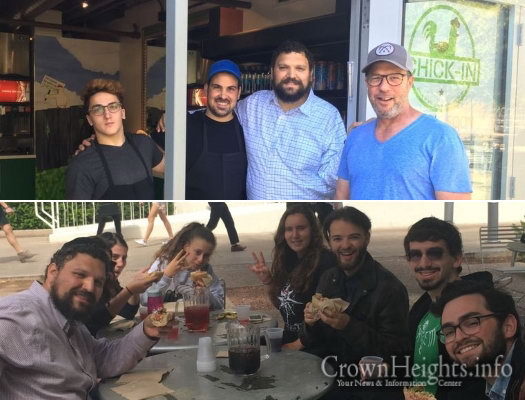 from the Phoenix Jewish News:
Jewish students at Arizona State University finally have a kosher meat restaurant on the Tempe campus they can enjoy.
Chick-In opened at Wilson Hall, 240 Orange Mall, about a month ago. The restaurant sells kosher chicken, Israeli salads, falafel, hummus and more. There's even a Thai chicken sandwich made of sweet chicken, crunchy Asian slaw and spicy sauce.