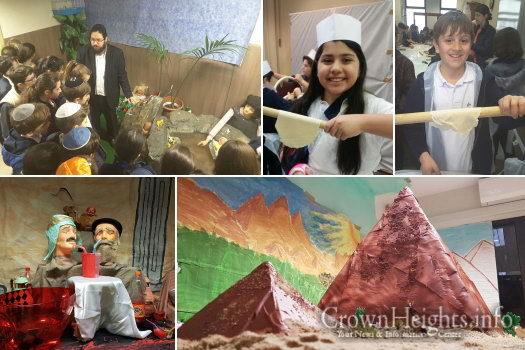 Hundreds of Jewish children in Antwerp, Belgium, are enjoying a special "Pesach Experience," brining the story of Yetzias Mitzraim and Pesach to life.
The hands-on experience is a project of Chabad of Antwerp, under the leadership of Rabbi Shabtai Slavaticki, and was organized by Rabbi Yossi Slavaticki.
In addition to giving the kids a glimpse into the story of Yetzias Mitzraim and the process of baking Matzos, the project also gives their parents a much needed break as they prepare for Pesach.