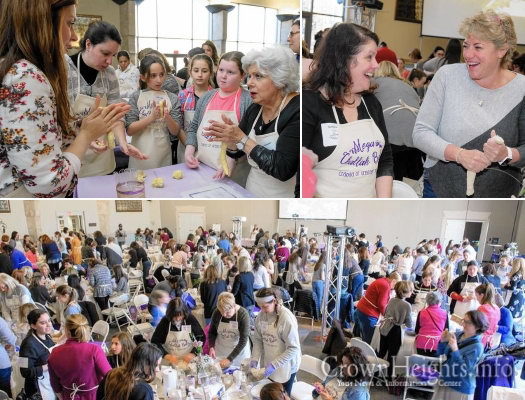 from the Hartford Courant:
Aound 250 women attended the Chabad House of Greater Hartford's challah baking event, on March 5.
It was the second annual event, held at the Emanuel Synagogue, where women from the area gathered to spend a day making challah, a traditional Jewish bread made weekly and for holidays.
Organized by Shayna Gopin, a West Hartford resident and the director of adult education for the Chabad House of Greater Hartford, and West Hartford resident Amy Steinberg, the event served as a day of education.
"We are trying to make Judaism enjoyable and understood by everyone in the community," Gopin said. "Education can happen in many forms. There are classes and lectures, but I look at yesterday as a huge day of education. It was extremely hands on. Every step is peppered with content."
Click here to continue reading at The Hartford Courant.
Photos by Nick Caito