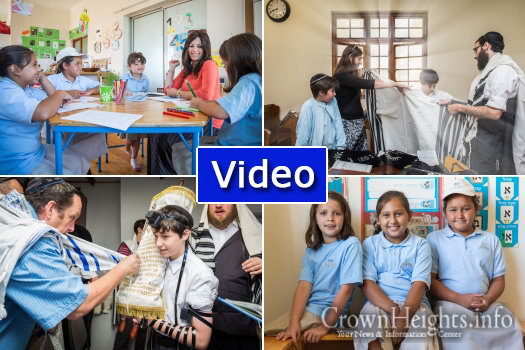 In Music Video, Cape Town Says 'I Can Be'
A new music video from Chabad of the West Coast in Cape Town, South Africa, set to Yakov Shwekey's "I Can Be",  directed by Rabbi Oshy and Zeesy Deren, highlights the tenth anniversary of the Sinai Academy Jewish International School.
The video was released in conjunction with a matching donor campaign to close the 2016 deficit of the Chabad of the West Coast and aim to raise R1,800,000 – approximately $130,000 before 2:30 pm (EST) on 14 December.
For donors from the USA the campaign – at www.SinaiAcademy.co.za/Matching – includes the opportunity to make their donation in dollars as well.
As the campaign page explains, For the next 24 hours, every R1 contributed will be matched x 4 up until our target of R1,800,000! That means a R180 donation becomes a R720 contribution – And a R13,500 donation becomes R54,000!
But here's the catch – they only have 24 hours to raise the full R1,800,000! You can make it happen!
For Cape Town's West Coast Jewish Community that means that every Jewish Child is guaranteed a world class Jewish and General Education at the Sinai Academy Jewish International School, or a Weekly Experience at SAACHS – the Sinai Academy Chabad Hebrew School, or that every man, woman and child has a spot at all of the Classes, SAAJE Lectures, Holiday Events, Shabbat Services and more at the Chabad of the West Coast Sinai Academy for Adult Jewish Education. – ALL THANKS TO YOU.
The money is allocated as follows. R1,150,000 will go allow us to close the 2016 operating expenses and R650,000 will go towards completing our "Securing our Past" R5m Debt Elimination campaign.
If you would like the complete Shareholder's 2015 Report 2016 Projection please email sponsorship@sinaiacademy.co.za.