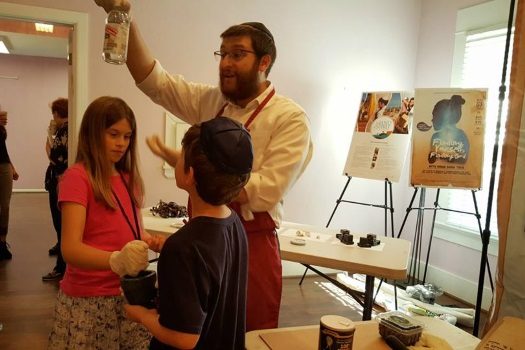 Rabbi Levi Mentz educates Jewish children in Forsyth County, Georgia.
From Forsyth County News:
The Jewish community in North Georgia now has another place it can call home.
Chabad-Lubavitch, the largest Jewish organization in the world, opened up a location in March on Peachtree Parkway in Cumming to serve the region's growing Jewish population.
"The function, the goal of Chabad is there should never be a Jew that's alone and that wherever there are Jewish people, they deserve to have the infrastructure of community," Rabbi Levi Mentz said.
Chabad-Lubavitch is a movement in the mainstream Jewish tradition, with its roots based in the Chassidic movement, according to the organization's website. Members follow the teachings of Baal Shem Tov, a Jew of 18th-century Eastern Europe, who taught them to look deep into their hearts, find the divine spark and reveal it with unconditional love.