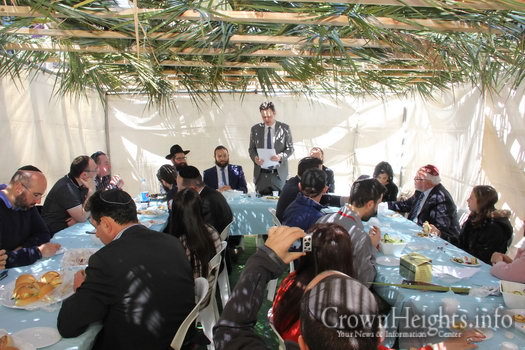 Chabad of Melbourne CBD (Central Business District) held their 18th Sukkot Luncheon in the center of the City Square, the heart of Melbourne.
Rabbi Chaim Herzog said that this year was a special occasion, being the 18th year, since the number 18 represents life. "With Hashem's help we hope to bring you many more Sukkot celebrations," he told those gathered.
This year's special guests were the Honorable Robin Scott MP, Minister for Finance, David Southwick MP, Member for Caulfield, and Rabbi Daniel Rabin, Minister of the North-Eastern Jewish Center.
All of the guest speakers spoke about how the Sukkah unites the Jews in the city on a yearly basis, and thanked Rabbi Herzog for his work in spreading Judaism.
A catered lunch was enjoyed by all the attendees after they said a blessing on the Lulav and Etrog.