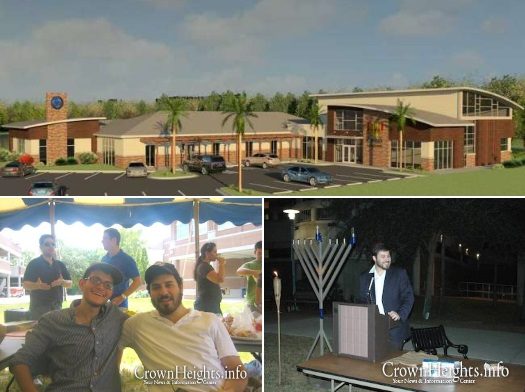 From The Florida Times-Union:
In 2006 Rabbi Shmuli Novack and his wife, Chana Novack, founded what they hoped would become a cultural and religious center for Jacksonville's Southside Jewish community and a "home away from home" for Jewish students at the University of North Florida and other area colleges.
Ten years later their vision for Chabad of Southside has become so successful they have outgrown their small facility near UNF. On Sept. 18 the Novacks will lead a groundbreaking for a new $2.4 million, 10,000-square-foot building, designed largely to serve more students in the Chabad on Campus program.
"What we strive to do … is create a home for them, a sense of belonging for Jewish students," Shmuli Novack said. "A sense of community."