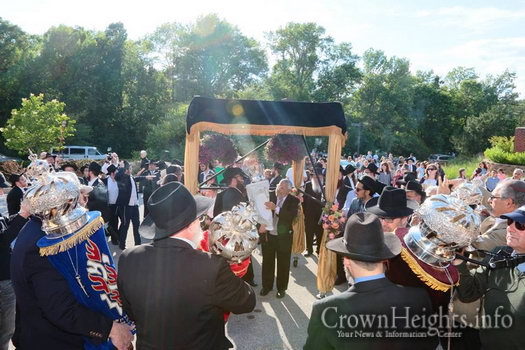 A new Torah scroll was welcomed with music, dancing and joy at the Chabad Peltz Center for Jewish Life in Mequon, Wisconsin.
From Mequon Now:
The event was organized by Lubavitch of Wisconsin. Rabbi Dovid Rappoport commissioned the Torah with his wife, Faygie.
"We took on this project in an effort to unite the entire Jewish community in a celebration of the timeless relevance of the Torah," Rappoport said. "Unity is an inextricable component of Jewish continuity, and we are proud of the active role our communities are taking in furthering that message."
To further the uniting approach, this year is also the Jewish celebration of Hakhel, an opportunity once every seven years to celebrate Jewish unity and learning.