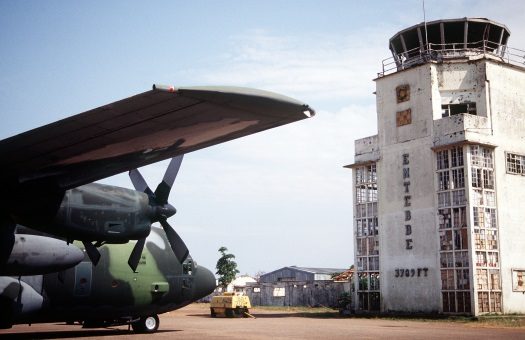 One of the Israeli special forces who descended upon an airport in Entebbe, Uganda, to rescue more than 100 hostages 40 years ago visited Vacaville, California, where he shared his story at Chabad of Solano County.
From The Reporter:
Sasson Reuven, who was a 21-year-old Israel Defense Forces Special Forces Elite Commander in the July 4, 1976 Raid on Entebbe, told his story at Chabad of Solano County on Main Street, 40 years after the weeklong hostage-taking and rescue mission that followed.
"Exactly 40 years ago yesterday was the day the hijacking began," Rabbi Chaim Zaklos said, before asking the audience to close their eyes for a moment, and imagine they were on the plane in June 1976, before it was hijacked by terrorists.
People may ask why miracles like those in the Bible don't happen today, Zaklos said, but Entebbe was a miracle, thanks to the sacrifices of heroic people like Reuven.