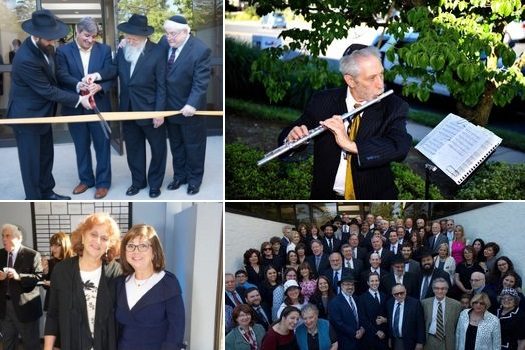 With the snip of giant scissors through a gold ribbon, the Chabad of West Orange's new home was officially opened on Tuesday, June 14. Rabbi Mendy Kasowitz, director of Chabad of West Orange, NJ, and Mayor Robert Parisi joined others in officially opening the center.
The center is located at 401 Pleasant Valley Way in West Orange, NJ. It is described as a place where all are welcome to pray, grow, socialize and study in an atmosphere of warmth and belonging.
Following the official ceremony was a black tie event, with honorees Chaim and Pnina Massoth, longtime members and supporters of Chabad of West Orange, and Dr. Vitaly and Nina Fishbein, who have an office in Chabad's building and are close friends of Chabad of West Orange.
Photos by Harry Vine