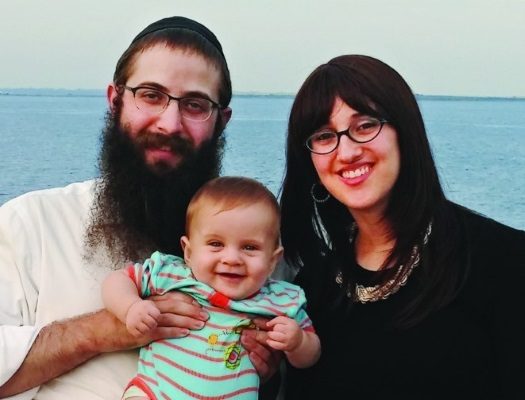 From The Jewish Voice:
Rabbi Aryeh Laufer, his wife Mushka, and their son Mendel have recently established the Chabad House of northern R.I. to serve the needs of the Jewish community in the northern part of the state. They want to dispel the myth that there are few Jews in northern Rhode Island.
Many local Jewish residents have heralded the new Chabad center in Lincoln as the beginning of a new era. It's been sheer excitement, and to put it in the words of a Jewish resident of Lincoln, "I hope they won't be leaving soon, we really need them here."
Getting Jewish people together is of primary importance. This past September, even before the official move from Providence to Lincoln, the Laufer family moved into the Hampton Inn and Suites in Smithfield to conduct High Holy Day services. More than 30 people attended. For some, it was their first High Holy Day service in over 40 years.