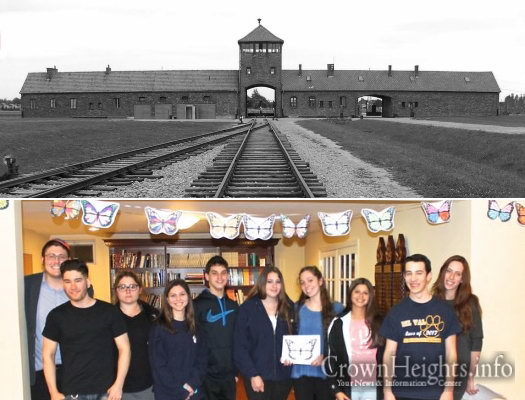 From NJ.com:
In honor of Holocaust Remembrance Day, Chabad of Hunterdon County's Teen Network (CTeen) hosted a well-attended gathering to promote and create awareness for diversity and acceptance.
The event was organized by the CTeen Leadership Board and spearheaded by their President Kirsten Bashford, a senior at Del-Val High School.
"This has been my dream to educate people on the Holocaust," said Kirsten, "and now my dream has become my reality."
Included in the event was an educational presentation, made by Kirsten, highlighting atrocities committed during the Holocaust and what we can do now to avoid them in the future.