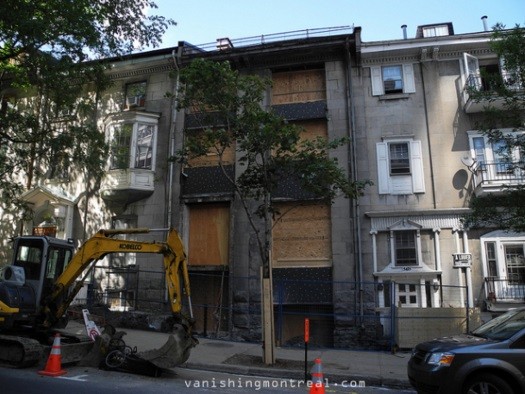 The derelict home of Chabad at McGill University was recently renovated and reopened.
From the Canadian Jewish News:
After being boarded up for three years and coming close to being declared derelict, the Chabad House on Peel Street at Montreal's McGill University has reopened following a $2.2-million renovation and expansion.
The dedication of the building on April 7 also celebrated a rebirth of this Chabad branch, which was established in 1973 to serve Jewish students at McGill University.
The former row house, which is more than 100 years old, was in serious disrepair when Rabbi Shmuly Weiss and his wife, Rashi, arrived in Montreal in 2007 to direct the branch.
"The building was so bad, I can't even begin to describe it," said Rabbi Weiss, a Los Angeles native who had come here from Israel.
Click here to continue reading at the Canadian Jewish News.