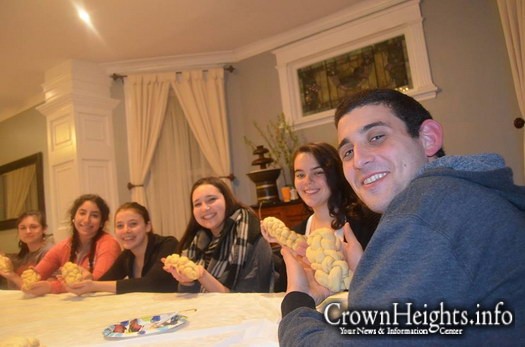 Last Thursday and Friday, Chabad of Union College and the Empty Bowls Project held a bake sale of kosher, homemade challah on campus to promote unity and fight hunger in Schenectady, NY.
The Empty Bowls Project is a hunger relief organization in Schenectady. Amongst their numerous initiatives they arrange a fundraiser "meager meal" in Proctors Theatre and work all year round to arrange bowl-making and decorating workshops. These bowls represent the "empty bowls" of many of our community members.
This is the first time Chabad and Empty Bowls have collaborated for such an initiative.
According to Laiky Rubin, co-director of Chabad, the bake sale was a huge success, as the groups were able to sell around 50 pounds of challah.