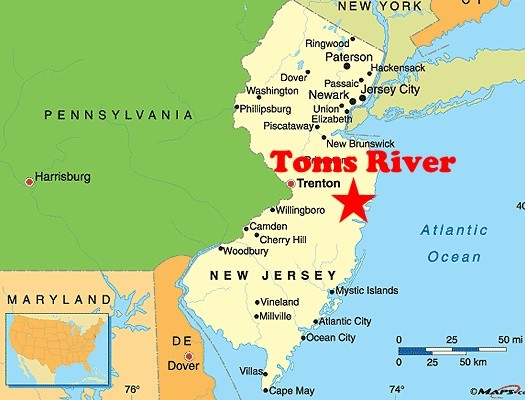 Over 1,200 local residents attended a packed hearing Thursday night in Toms River, NJ, to voice their opinions over a controversial Chabad Jewish Center that is being run by its rabbi out of his private home.
APP.com reports that Rabbi Moshe Gourarie argued that his Jewish Center—-which he says draws only 15 to 20 people weekly to Shabbos services—-is legal in its current residential zone, but opponents of the center believe Gourarie is in violation of a 2009 township zoning ordinance revision which banned churches in the residential zone in which his property is located.
After a four-hour, sometimes contentious hearing, zoning board members rejected Gourarie's case and said that he must file an application requesting a variance from the Board of Adjustment in order to continue running his center.
Over 5,000 local residents have already signed a petition opposing Gourarie's application.
Opponents openly questioned Gourarie's claim that he had no intention of expanding the size of his congregation at his 7-acre lot, with most citing the property's proximity to nearby Lakewood and its large Orthodox Jewish population as reasons for concern.