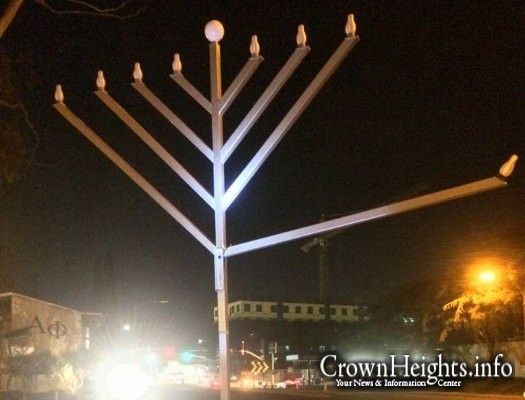 Two unknown suspects broke a 12-foot-tall menorah in front of the Chabad House of S. Diego State University.
The incident occurred at around midnight on Oct. 22.
One student who lives in the Chabad House dorm witnessed the vandalism, Rabbi Chalom Boudjnah said.
"He basically heard a big noise, like a metal noise, came out, and he saw a few guys (who) looked like college students," Rabbi Chalom said. "They were basically pulling on one of the branches of the menorah, and then it broke."
The student attempted to confront the two men, but they took off running. Two girls were walking by during the incident, but they were gone after the student returned from chasing the two men, the Rabbi said.
Click here to continue reading at The Daily Aztec.