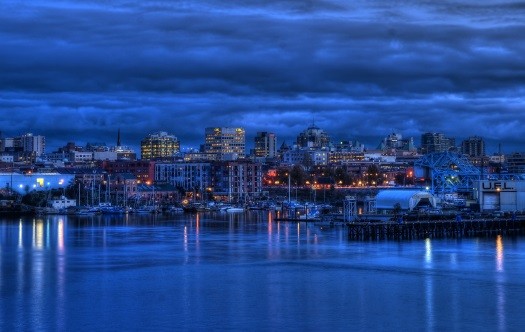 Victoria, BC, Canada
As Rosh Hashanah approached, Chani Kaplan was busy catering for New Year's meals for 250 on Canada's Vancouver Island, all prepared out of her small home kitchen.
She and Rabbi Meir Kaplan, who head up the Chabad Centre for Jewish Life and Learning on Vancouver Island, are praying that by next year at this time, their brand new 10,000-square-foot building at 2955 Glasgow St. in Victoria will be up and running. It would be, they say, the first new shul in Victoria in 150 years.
"We need a permanent place for Chabad on the island," Rabbi Kaplan said. "We've been serving the community for 12 years, and we need the stability of a permanent space, with a commercial kitchen, a new mikvah and classrooms for preschool, Hebrew school and adult learning."
For now, Chabad is in a temporary location in downtown Victoria, where it draws hundreds of families for events and services and has a mailing list of 1,000 families, Rabbi Kaplan said.