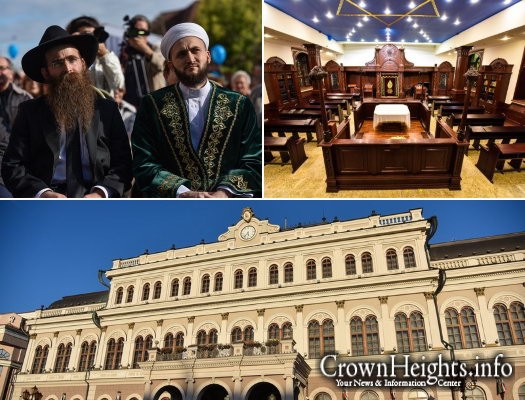 The main synagogue of Kazan, capital city of the autonomous Russian republic of Tatarstan – which has a Muslim majority – underwent a complete restoration in honor of its 100 year anniversary.
Attending a ceremony celebrating its completion were hundreds of people, including the Governor of Tataerstan, Rustam Minnikhanov; the mayor of Kazan, Ilsur Metshin; Chief Rabbi of Russia Berel Lazar and Chief Rabbi of Tatarstan Nochum Yitzchok Gorelik.
The synagogue was originally built in 1915, shortly before the Bolshevik revolution in 1917, after which it fell into disrepair.