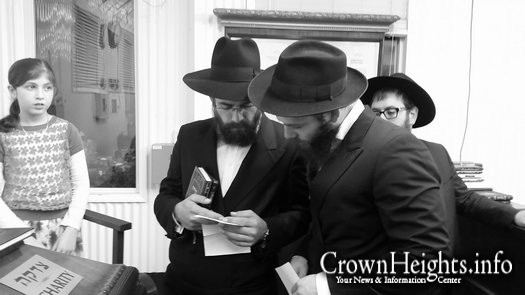 Rabbi Boruch Greenberg (center) at the Ohel.
After a trip to the Ohel last night, Rabbi Boruch and Rivkah Greenberg informed family and friends that they will be moving on Shlichus to Allentown, Pennsylvania, where they will establish a campus Chabad House at Muhlenberg College.
The young couple will be operating under the auspices of Chabad of Allentown, led by Rabbi Yaacov and Deborah Halperin. Their appointment was made possible by the generous contributions of George and Pamela Rohr.
CrownHeights.info wishes the young couple much success on their new Shlichus.