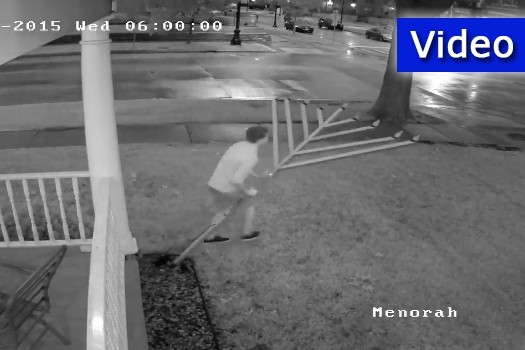 University of Illinois police have arrested a Champaign man in connection with the Aug. 19 vandalizing of the menorah outside the Chabad Jewish Center on the University of Illinois campus in Champaign.
UI police spokesman Pat Wade said officers arrested Max W. Kristy, 20, of Champaign at 5:15 p.m. Tuesday. Kristy was given a notice to appear in court on Sept. 8 for criminal damage to property.
According to Wade, UI police received an anonymous call from somebody who identified Kristy in surveillance video of the vandalism (watch it here). The video came from a camera system the center installed in the wake of an earlier vandalism.