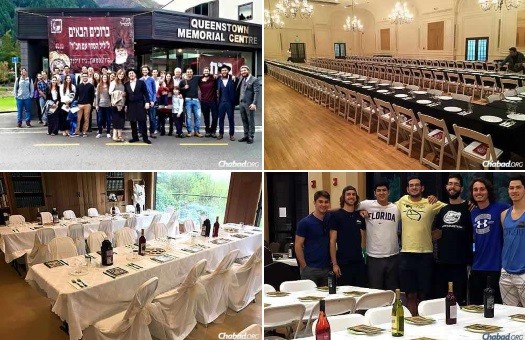 Chabad centers hosted more than 40,000 guests at Pesach seders in hundreds of cities around the globe. In North America alone, community seders took place in more than 1,000 locations; across Russia, there were nearly 500 seders in more than 200 communities; and seders were held on dozens campuses worldwide.
Continuing a campaign launched in 1954 by the Rebbe, Rabbi Menachem M. Schneerson, of righteous memory, Chabad emissaries distributed a record 4 million pounds of shmurah matzah, as well as millions of holiday guides in 17 different languages this Passover season.
Here is a pictorial of some seder preparations hosted by Chabad around the world. Photos were taken prior to the onset of the holiday.