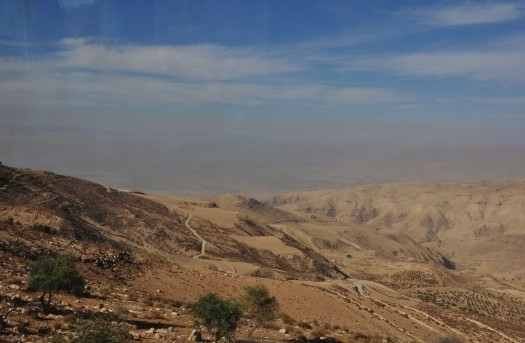 The Jordan Valley
A Chabad Shliach managed to provide a last-minute Passover seder to IDF soldiers in 'the middle of nowhere,' guarding the Jordanian border, reports The Jewish Press.
From The Jewish Press by Hana Levi Julian:
In the middle of nowhere, a group of Israeli soldiers guarding the nation's border with Jordan prepared to meet the Sabbath Queen with a canned Passover Seder.
But facing the holiday with army-issue rations was not a pleasant prospect. So as the sun began to sink closer to the horizon, the men put their heads together.
Who could possibly provide a decent meal for these guardians of Israel on the eve of the Festival of Freedom – out in the middle of nowhere?
"Call Chabad," advised one of the soldiers. Quickly someone Googled a number and came up with Rabbi Shimon Elharar, Chabad-Lubavitch emissary and head of Chabad of the Dead Sea.
A quick conversation ensued. Food he could provide; of course he had the contacts.
But who could get it to the soldiers in time for the holiday? They were, after all, literally in the middle of nowhere. Just about inaccessible. The sun was nearing the horizon. No Jew could make that trip and get back in time without desecrating the Sabbath. And the soldiers could not leave to pick it up.