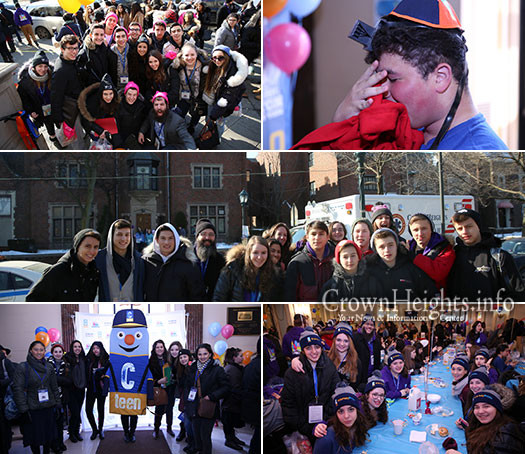 1500 teens from 186 cities from 10 countries worldwide participate in the annual Chabad Teen Network – CTeen Shabbaton, which began Friday in New York.
In the last 24 Hours, dozens of groups from the United States, Canada, Brazil, Israel, Germany, France, England, Australia, Hong Kong and Singapore arrived in Crown Heights for the Shabbaton which will be ending on Sunday.
The highlight of the Shabbaton will be the Havdalla ceremony in Times Square which will be a celebration of Jewish pride.
"When Chabad started its teen programming more than fifty years ago, society dismissed the teenage years as ones of meaningless rebellion", said Rabbi Shimon Rivkin – Director of Cteen. "The Lubavitcher Rebbe saw it very differently: that teens possess a deep level of passion and energy that when channeled in a positive way can create unbelievable change. CTeen was launched to harness this incredible power of Jewish youth towards a better world."
Photos by Bentzi Sasson