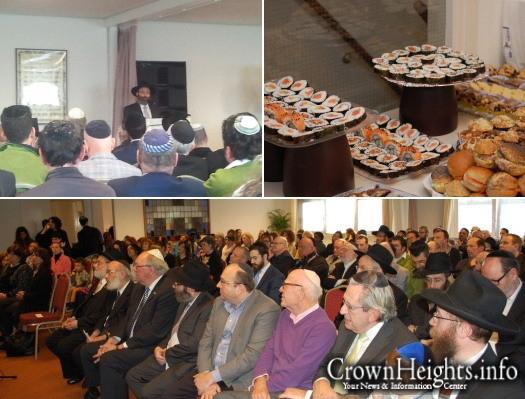 This past Sunday, a grand opening was held for a new Chabad House in Almere, Holland. Almere is the capital city of the province of Flevoland, and the new Chabad center is the only Jewish institution in the region.
Chabad of Almere is led by Rabbi Moshe and Chana Stiefel, and serves approximately 1,000 Jewish inhabitants of Almere, as well as another 1,000 who reside throughout the province of Flevoland.
The opening ceremony was attended the mayor of Almere, Mrs. Jorritsma; dignitaries from the various political parties; as well as 200 community members.
Besides those given by the mayor and Rabbi Stiefel, speeches were given by both Head Shluchim of Holland, Rabbi Yitschok Vorst and Rabbi Binyomin Jacobs.
Following the official ceremony, a reception and live music entertained the crowd.
To support the new Chabad Center, please visit http://www.chabadflevoland.nl.