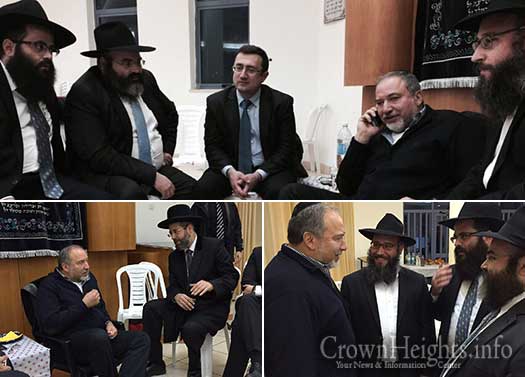 A delegation of Shluchim and Lubavitcher Askonim visited the home of Israeli Foreign Minister Avigdor Leiberman, who is sitting Shiva following the passing of his mother.
Among those visiting were Rabbi Meir Stambler, chairman of the United Jewish Communities in Ukraine, Rabbi Yosef Solomon, Shliach in Bulgaria, Rabbi Shneor Segal, Shliach in Baku, Azerbaijan.
The visits were coordinated by Rabbi Levi Edrei, who is a personal friend of Mr. Leiberman.