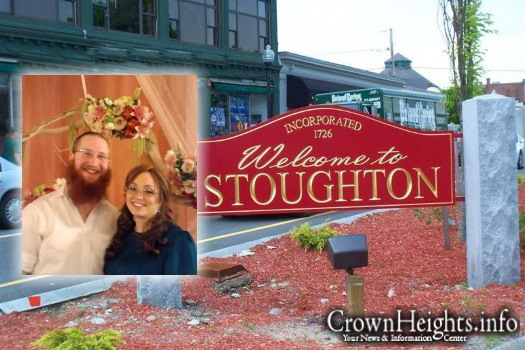 Mere days before the commencement of the International Conference of Shluchim, CrownHeights.info has learned that Rabbi Aizik and Mrs. Brochi Katzman will be moving to Stoughton, Massachusetts, to serve as Chabad emissaries.
The couple will fulfill the spiritual needs of the 15,000 strong Jewish community in Stoughton, operating under the auspices of Rabbi Mendel and Mrs. Chana Gurkow.
CrownHeights.info wishes the young couple much success on their new Shlichus!