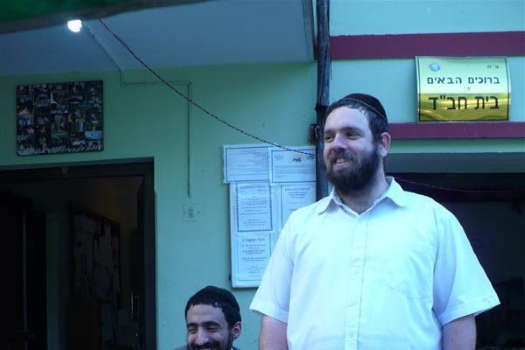 Rabbi Chezky Lifshitz. Photo: Shturem.net.
As the new year approached, the Chabad Shliach to Nepal, Rabbi Chezky Lifshitz, found himself trapped in a nightmare that only ended on the second day of Rosh Hashanah. Instead of leading the prayers and Yom Tov meals for the hundreds of Jewish tourists and locals at his Kathmandu Chabad Center, the revered rabbi spent the holiday in a decrepit prison, all due to an error made by a Nepalese official on his visa.
While he was incarcerated, the staff of the Chabad Center made the best efforts to fill in the void, by leading the prayers and the Yomtov meals to the best of their ability. All the while, they harbored deep concern for the imprisoned rabbi and his condition.
On the afternoon of the second day of Rosh Hashanah, Rabbi Lifshitz was released from prison, thanks to the tireless efforts of his wife, Rebbetzin Chani Lifshitz, and Chabad leadership – who enlisted the help of the U.S. and Israeli foreign ministries on his behalf.