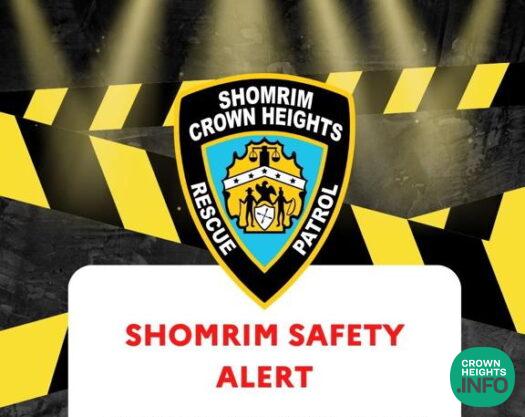 SHOMRIM ALERT: Multiple Incidents Near The Schenectady/Eastern Parkway Subway Station
by CrownHeights.info
Crown Heights Shomrim has released an Alert notifying the community of a series of incidents that have taken place near the Schenectady/Eastern Parkway subway station, and are asking people to be vigilant.
"There has been a couple of incidences in the Schenectady/Eastern Parkway subway station," the alert, spread on social media says. "Shomrim urges all community members to be aware of their surroundings at all times. In case of need C"V, call Shomrim and 911 in real time."
The most recent incident involves a teenage girl who was physically assaulted this afternoon. Thankfully she was not injured and immediately called Shomrim. Unfortunately, the perpetrator was unable to be identified and despite the fast response from both Shormim and the NYPD, no arrest was made.