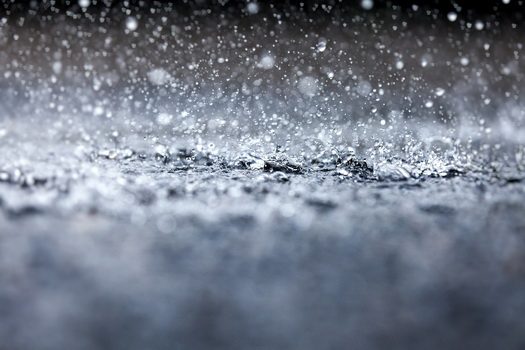 Weather Advisory Announced For New York City As Heavy Rain Expected Over Shabbos
New York City Emergency Management is issuing a weather advisory through the weekend. According to the National Weather Service periods of heavy rain are possible beginning early Saturday morning until about noon, which may cause localized flooding in the city, including highways, streets, basements, and underpasses.
Rain will begin to taper off Saturday afternoon with lingering showers possible through early Monday morning. Winds are expected to increase through the weekend with peak gusts up to 45 mph on Sunday afternoon. During periods of heavy rain, seek higher ground or, if in a basement, move to a higher floor. City agencies have taken action to clean catch basins and remove street litter in the event heavier rain occurs.
Minor to locally moderate coastal flooding is also possible at all vulnerable shoreline locations starting Sunday, October 2, through Tuesday, October 4. The areas that may see locally moderate flooding are Jamaica Bay and the Long Island Sound.
"We ask that New Yorkers monitor the weather this weekend before traveling and use mass transit when possible. We understand how a minor shift in direction or speed of a storm can lead to higher amounts of rainfall," said NYC Emergency Management Commissioner Zach Iscol. "We are in constant contact with our partners at the National Weather Service — monitoring for any potential changes to a storm's course, but don't wait until it's too late. If you live in an area susceptible to flooding, have a plan."
The New York City Emergency Management Department is monitoring the storm and will rapidly respond to any potential impacts throughout the city. The City's Flash Flood Emergency Plan is activated to help mitigate potential flash flooding and ensure a quick, effective, and coordinated response to any flash flooding that does occur. NYC Emergency Management works closely with NYPD, FDNY, Department of Environmental Protection, Department of Sanitation, Department of Transportation, Department of Parks and Recreation, and the Metropolitan Transportation Authority to mitigate the impact of flash floods. New Yorkers are encouraged to report clogged catch basins and areas of standing water to 311 (212-639-9675 for Video Relay Service, or TTY: 212-504-4115).