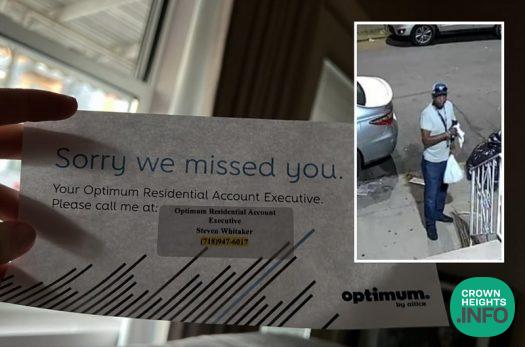 PSA: Optimum "Employee" Knocking on Doors and Phishing For Your Information
by CrownHeights.info
A sneaky man is reported to be going door to door in Crown Heights attempting to extract information from residents by claiming he is an employee of Optimum.
According to multiple accounts, the man knocks on your door and says that he works for Optimum, and if you just give your account number and payment information, you will get $20 off per month.
Should you have not answered your door or not been home, the "helpful" man even leaves a piece of paper stating that he is "Sorry he missed you", leaving the name Steven Whitaker and a phone number for people to call.
We would like to remind the community to NEVER give your personal information to ANYBODY without first confirming that they are who they claim to be.