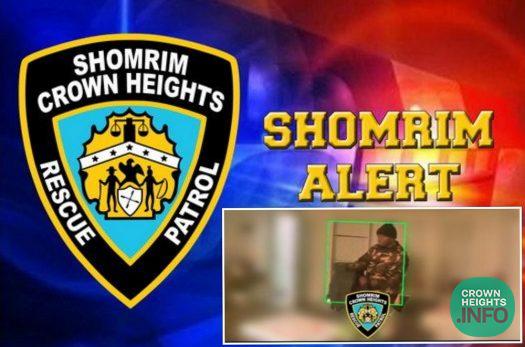 SHOMRIM ALERT: Home Burglary Spike In Crown Heights, Lock Your Homes!
by CrownHeights.info
Crown Heights Shomrim is alerting the community to a worrying spike in home burglaries taking place in Crown Heights, sometimes the homes occupants are sleeping inside.
"We have been seeing a spike in home burglaries due to homes not being locked," warned Crown Heights Shomrim in a community alert.
A home on Eastern Parkway was targeted by one of these thieves Motzei Shabbos, who entered an unlocked home while the parents and children were sleeping inside.
The thief was caught on interior home camera as he snuck inside, riffling through the families things in search of cash or other valuables. The man ultimately made off with a set of keys to the home and keys to the family's car.
Despite the headache, the family was also grateful that all the thief was searching for was something to steal, as the thief could easily have entered the room where the children were sleeping.
Crown Heights Shomrim was called and helped the owners place a new lock on the home and change the locks and ignition to their car.
This was not a "one off" incident, and the thief was spotted attempting to enter the same home just one night later.