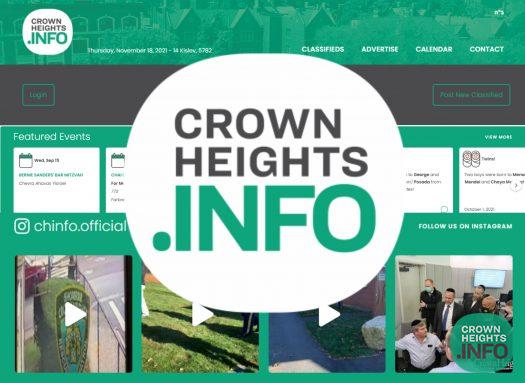 CrownHeights.info: A New Design and Better Platform
Welcome to the New CrownHeights.info!
After many years of providing news to the Crown Heights and Chabad community, CrownHeights.info has launched a much-needed redesign, from the bottom up.
From a new timeless logo, to an entirely new classifieds section, the new CrownHeights.info website is bursting with useful features and exciting changes.
Blending the old, blog-style format with a modern responsive website, the new design provides a Social Media feel with a website's broad capability.
Take some time to check out the new site, and keep an eye out for our tutorials on how to use our new features.
We at CrownHeights.info are very excited to be able to roll out this new project, and we thank all our readers, beta-testers, and Team Members for all their help in making the new CrownHeights.info a reality.