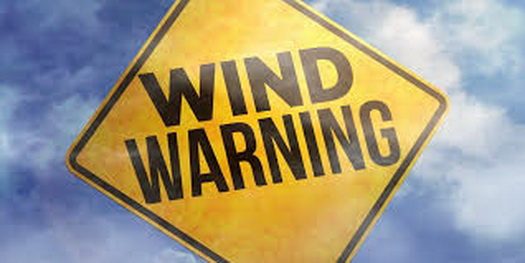 A high wind warning is in effect from 6:00am to 6:00pm Monday, with heightened warnings of power outages.
Meteorologists are warning of winds expected to be from 25 to 35 mph, with gusts up to 60 mph.
Damaging winds are expected to blow down trees and power lines, and widespread power outages are expected.
Travel may be difficult, especially for high profile vehicles.