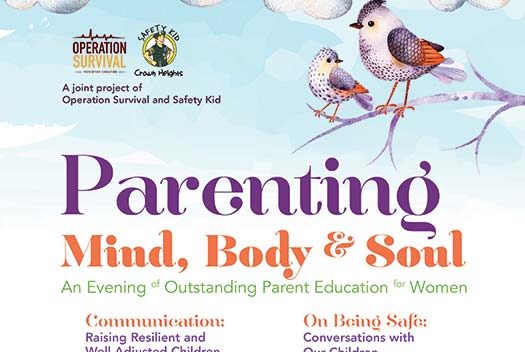 On Wednesday April 18th, a spectacular parenting event for women will be taking place right here in Crown Heights. This is a not-to-be missed even featuring two world renowned presenters.
Mrs Rivka Jungreis, a highly sought after therapist will address effective communication with children of all ages.
Mrs Debbie fox, founder of Safety Kid, will offer sage and sound advice on keeping children alert to people and surroundings that pose potential dangers.
Hachai editor in chief, Mrs Devorah Leah (Dina) Rosenfeld will serve as MC for the evening, and present some thoughts on the Rebbe's approach to Chinuch.
The event is a project of Operation Survival and Safety Kid in partnership with all our local schools.