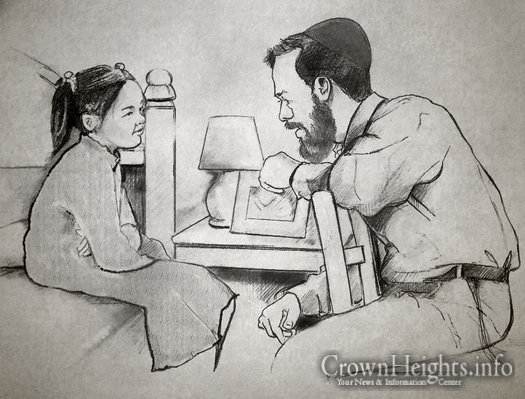 Whether you have children or not, some things are just fundamentally understood. A child needs a parent! For children to grow in a healthy, confident, and stable manner, they need parental support and guidance.
In most households, this is obvious, and somewhat simple. Either the mother or the father is there for the children. Whether it is a kiss, a hug or a smile, or whether it is help with homework, or providing guidance or support.
The Eidelman children are no different. But the Eidelman children lost their mother, and their father's business is still in its growing stages, and requires lots of resources. Up until recently, this mostly meant Shmuel's time!
Having to choose between making sure children have a parent available, or being able to financially support the family, is a choice no one should ever be faced with. We, as a community, as brethren, just can't let this nightmare scenario become a reality!
Close your eyes and think for a moment. Imagine a person who was able to spend 9 to 14 hours a day at work (and some more time learning and davening) while his wife was home for the kids. Until what time should he be home in the morning to send the kids off to school? At what time should he come home from his business and be fully available for his family? How often might he need to take a day off for a child?
Now open your eyes, and decide what your part (in dollars and cents) will be, in making sure whatever needs to happen for the family, indeed happens, so that the children can grow with at least one parent whenever they need one.
To Contribute, please visit: https://unidy.org/eidelmanfund.
This matching campaign is in connection with the previous fundraiser, as many funds are still desperately needed for the family and 100% of your donation goes to the family and is tax-deductible.
Thank you charidy for partnering with us to insure that the family receives every donation in full.
If you would like to send in a check or drop off cash you can do so; checks can be written out to; Ezrat Israel Inc. Eidelman Fund and mailed/dropped off to; 806 Eastern parkway Brooklyn NY 11213. Please text 347-560-8337 with the amount being sent, so we can include you in this campaign.
Any cash/check donation over $180 that you would like to be picked up, please text 347-560-8337 with the amount, address and best time that works for you.