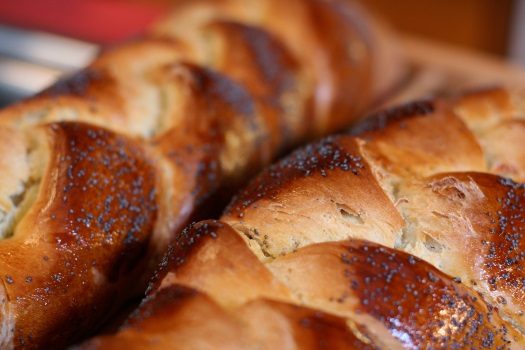 When the Jewish people first entered and settled the Land of Israel, one of the gifts they were commanded to give to the kohanim, the priestly tribe, was challah—a portion of dough separated from their kneading bowl every time they baked bread.  Today, even though we don't actually give the challah to the kohen, we still observe the mitzvah by burning the challah portion.
This Thursday evening, May 11th,  a challah bake event will be held in Lubavitcher Yeshiva as a means to intensify and expand the Torah-true feminine activity of "separating the challah."  Women and girls who may know the "how" but not the "why,"  or have not yet experienced baking challah, are invited for an evening of inspiration, to be hosted by the Nshei Chabad Mivztoim committee under the capable guidance of Gitty Rappoport.
The Jewish woman has been gifted with three special mitzvot that are the foundation of Jewish living;  This event, emphasizing the mitzvah of taking challah, and by extension the laws of keeping kosher – is one of the triple qualities she has been gifted with  (the other two being family purity, and lighting Sabbath candles).  Baking challah, especially with the unity of many ladies together answering "amen" to the brochah – is an extra special measure of "segula" and blessing for the participants for their needs.
As known, the home atmosphere for Jewish daughters of tender age is largely in the hands of the mother, the akeres habayis, and when the younger generation observes this mitzvah as being precious to their parent, this helps uncover and nurture the spark of holiness found within each one.
Entertainment will be by the talented singer Golda Malka Orenstein.
Lubavitcher Yeshiva
570 Crown Street
8:00pm
Please register online: http://letsbakechallah.weebly.com.
Tel: 718-771-6520
Cost $8
For women and girls high school and up