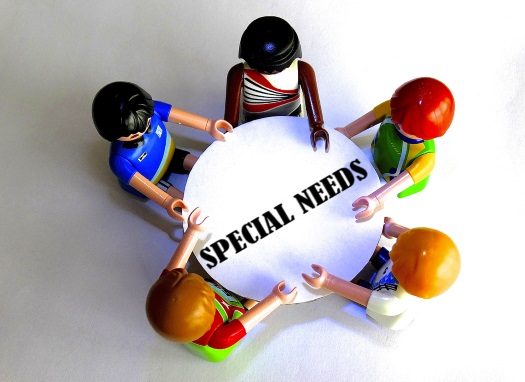 As your friends worry about their children's teachers, after school clubs and social activities, parents of children with special needs have worries that extend way beyond these concerns. Constantly changing insurance policies, planning for the future, bills piling up for specialized toys and therapies; the list is endless.
A unique evening planned by the Friendship Circle of Brooklyn, will be held in one week on Wednesday, April 26th at the Jewish Children's Museum at 8:00pm. This event is open to ALL parents of children with special needs in Crown Heights. Parents will be addressed by keynote speaker Rabbi Yossi Paltiel, following that they will have the opportunity to partake in a round table discussion of their choice.
Drawing together experts from various fields, parents will have the opportunity to be educated on a range of topics, ensuring every single child is receiving optimal services, care and benefits. Parents will have the opportunity to learn tips and strategies on how to most efficiently operate as a family unit despite the unique challenges that are involved and get informed on how to navigate smoothly through the hardships that arise at different stages of a child with special needs life.
Transition with your child
The teenage years; understanding your childs behavior
Mrs. Amanda Levy, LCSW, Yachad
Divided Attention; Undivided Love
Showering the siblings with love
Mrs. Eidle Sputz, MS CCC-SLP, BCBA LBA
The Friendship Circles role in our community
The who, what, when, why and how of Friendship Circle
Mrs. Tzirl Goldman, Life Coach
Overnight camp for your special child
Camping opportunities, scholarships and aides
Mrs. Nechama Braun, Yachad
Medicaid Waiver
Ensuring your child receives optimal services and benefits
Mrs. Yehudis Heimfeld, Hamaspik
Private Insurance for your special child
What are the benefits: geared for children with autism
Mr. Eli Rubin, CEO of Proud Moments
Preparing for your child to turn 18
Guardianship, wills and trusts, power of attorney
Mrs. Shoshana Brenenson, Esq
For more information please email Chani@FCBrooklyn.com
Visit www.FCBrooklyn.com for information about support, services and programs.