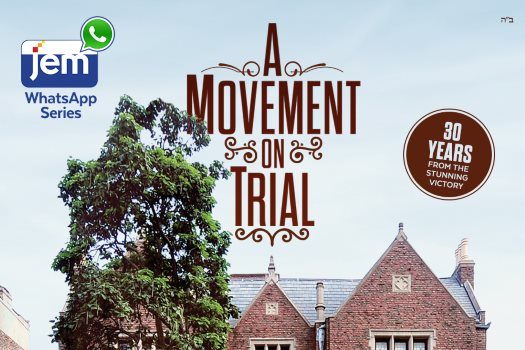 JEM Launches WhatsApp Series for Hey Teves
Next week will mark exactly 30 years since 5 Teves, 5747, a day forever cherished among Chassidim. In honor of this special anniversary, JEM is presenting a beautiful six part WhatsApp series shedding light on the events surrounding this day.
With short clips culled from JEM's lauded film, "A Movement on Trial", the series sheds light on this fascinating story and brings new meaning to this day.
The series will begin tomorrow, 28 Kislev – December 28.
To join, WhatsApp the word "Subscribe" to the following number:
With English subtitles: +1 718-114-6000
With Hebrew subtitles: +972 58-629-2050
With French subtitles: +33 60-123-9807
With Spanish subtitles: +1 929-273-8570
With Russian subtitles: +7 929-933-5344