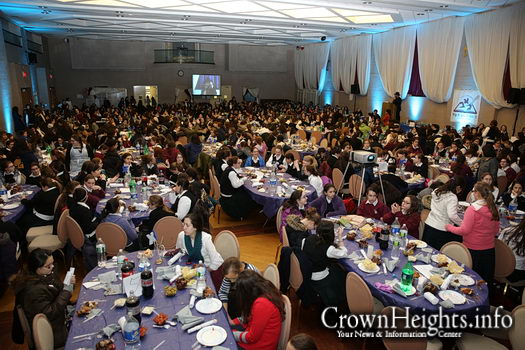 File photo: Last year's convention.
The annual Chabad Inter-High School Convention is gearing up for another spectacular weekend filled with inspiration, unity, and its impact lasts a lifetime.
Last year, over 1000 girls from across the world joined in the incredible program, and this year they are expecting even more.
The convention this year will be held over the Shabbos of Teves 16, the week of parshas vayechi. It will run from Thursday, 14 Teves – January 12, through Sunday, 17 Teves – January 15.
In the spirit of Achdus, all girls from Chabad High Schools around the world are invited to join for an exclusive specialized program organized for them.
Any Chabad High School wishing to join can email convention77@gmail.com for further details and questions.
Registration is now open! To register online go to lubavitchgirlsconvention.com. The early bird special ends on Tuesday Dec. 20 so hurry and sign up now!