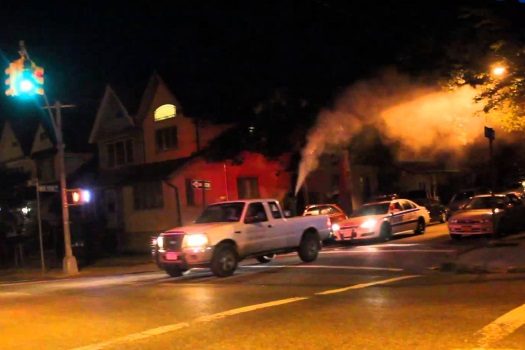 City to Spray for Zika and West Nile
To reduce mosquito activity and the risk of West Nile and Zika viruses, the Health Department will spray pesticide from trucks in Crown Heights on Wednesday, September 21 between the hours of 10:00pm and 6:00am the following morning, weather permitting.
In case of bad weather, application will be delayed until Thursday, September 22 during the same hours.
The Health Department will be spraying pesticide from trucks to kill mosquitoes. For this method, larvicides (a pesticide that stops mosquitoes from growing into adults) or adulticides (a pesticide that kills adult mosquitoes) are used.
Health Department workers will deploy the spray from trucks Wednesday from 10 p.m. to 6 a.m. in the following areas:
Bergen Beach, Brownsville, Canarsie, Crown Heights, East Flatbush, Farragut, Flatlands, Georgetown, Gerritsen Beach, Marine Park, Mill Basin, Mill Island, Ocean Hill, Paerdegat Basin, Prospect Lefferts Gardens, Remsen Village, Rugby, Sheepshead Bay, Weeksville and Wintage.
Zip codes: 11203, 11210, 11212, 11213, 11225, 11226, 11229, 11233, 11234, 11235, and 11236.
As part of its aggressive three-year, $21 million plan to protect New Yorkers from Zika, the Health Department has previously sprayed pesticide in areas due to a significant presence of Aedes albopictus, or Asian tiger mosquitoes, in traps set by the Health Department. No Zika virus has been found in any mosquito in New York City. Although Aedes albopictus mosquitoes can carry Zika virus, they are not responsible for the current outbreak in Latin and Central America. Aedes aegypti, a cousin to Aedes albopictus which has never been found in New York City, is responsible for the current outbreak.
The Department remains cautiously optimistic that Zika virus will not be found in mosquitoes in New York City. "While we do not expect to find Zika in New York City's mosquitoes, we are taking no chances. We are moving forward with a safe but aggressive plan to spray pesticide when we find significant numbers of mosquitoes that could possibly carry Zika," said Health Commissioner Dr. Mary T. Bassett. "New Yorkers should continue to enjoy outdoor activities this summer while taking the usual precautions against mosquitoes, including wearing repellent and reporting standing water to 311."