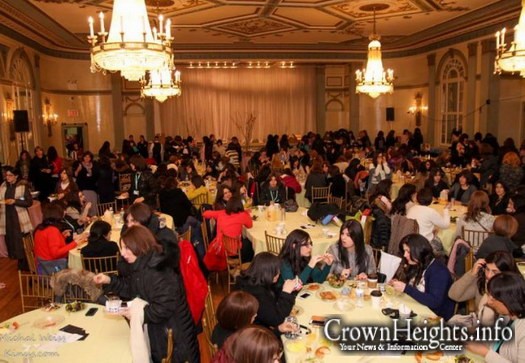 In the spirit of Hakhel, and with tremendous appreciation to the Crown Heights community, the women of Crown Heights are all invited to join the Shluchos for an Oneg Shabbos on the Friday night of the Kinus Hashluchos.
The event will take place on Friday night, 19 Shevat (January 29), at 9:30 pm at Oholei Torah, 667 Eastern Parkway.
Participants will share stories, songs and inspiration to help them all continue in the way the Rebbe and Rebbetzin taught.
"It is an honor for the Shluchos to have an opportunity to farbreng with you and celebrate in the spirit of 'sheves achim gam yachad,'" said Merkos in a statement.