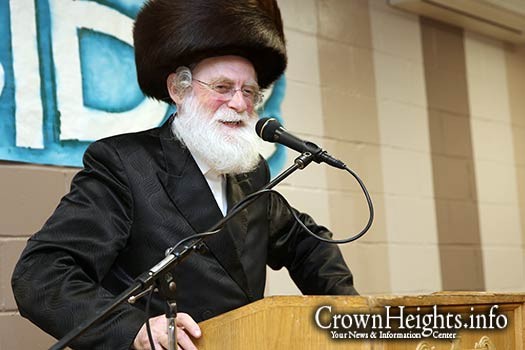 In honor of Rosh Chodesh Adar and following the custom of 'Mishenichnas Adar Marbim B'Simcha', Beis Eliezer Yitzchok will be hosting a special Chassidus Shiur followed by a Chassidishe gathering with renown comedian Rabbi Yankel Miller, the Yarmer Rov.
The evening will begin with Maariv at 9:00pm followed by a special Shiur with Rabbi Zalman Goldberg on the topic 'and it was overturned' according to the teachings of Chassidus.
Following the Shiur a Seudas Rosh Chodesh will be served and in the spirit of Simcha Rabbi Yankel Miller, the Yarmer Rov, will lead a Chassidishe style gathering.
This will take place Thursday, Rosh Chodesh Adar, Feb 19th in the Shul at 394 Kingston Avenue on the Second Floor, between Montgomery and Crown beginning at 9:00pm.
All are invited to attend!